Current projects
Fusion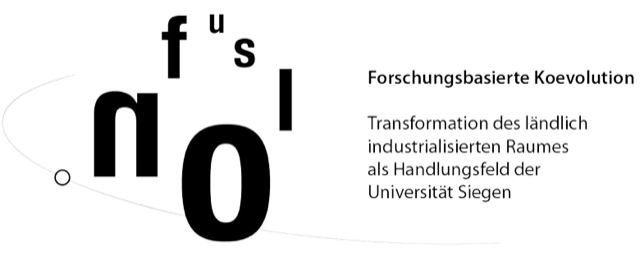 The project FUSION is a five-year (2023-2027) major project of the University of Siegen and is funded by the Federal Ministry of Education and Research (BMBF) as part of the "Innovative University" program. The objective of the project is aimed at connecting the development of the University of Siegen with the challenges of transformation in rural areas.
The Chair of Business Informatics, especially "IT for the ageing society" (Sub.-Prof. Dr. Claudia Müller) is primarily responsible for two sub-projects. Sub-project 4: "Gesundheit & Altern" aims to develop practice-oriented and digitally supported transfer solutions to ensure health and care-related supply quality in rural regions. Here, questions about health prevention and active, healthy aging with new possibilities of digitization, especially with regard to assistive (tele) technologies, are to be answered from the perspective of caring communities.
Project partners:
Prof. Dr. Christoph Strünck (Faculty V – Faculty of Life Sciences), Dr. Rainer Wieching (Faculty III – Business informatics and new media)
In sub-project 5: "Soziales & Inklusion" the focus is on the possibilities and opportunities of digitizing social services in rural areas, especially in the fields of care, disability and psychiatry. Socioinformatic research contributes to organizational and digital cooperation and appropriation support issues with participatory studies in the Praxlab, especially in the area of ​​health care.
In cooperation with sub-project 4, the focus is particularly on the challenges of the aging rural society.
Project partners:
Dr. Martin F. Reichstein (Center for Planning and Development of Social Services), Prof. Dr. Albrecht Rohrmann (Faculty II – Education – Architecture – Arts)
Contact:
Sub-project 4:
David Struzek
david.struzek@uni-siegen.de

Sub-project 5:
Sven Bittenbinder
sven.bittenbinder@uni-siegen.de

For further information: https://fusion.uni-siegen.de
Be+BeRobot
The project Be + BeRobot, funded by the BMBF, analyzes robotic support systems in the care environment. Technical, nursing and social scientific and ethical standards for reasoning and assessment are developed for people in need of care. The possibilities and limits of robots for nursing are being interdisciplinary researched. Project partners are the Osnabrück University, the SIBIS Institute for social research and project consultancy, the OFFIS – Institute for Information Technology, the German Caritas Association (registered charity) and the University of Siegen. The project at the University of Siegen is led by Jun.-Prof. Dr. Claudia Müller. The focus is on practice-based and participatory research. Established methods and tools of socio-informatics are applied by user-oriented studies and embedded in nursing science. The project started in November 2019 and last until October 2023.
CoCre-HIT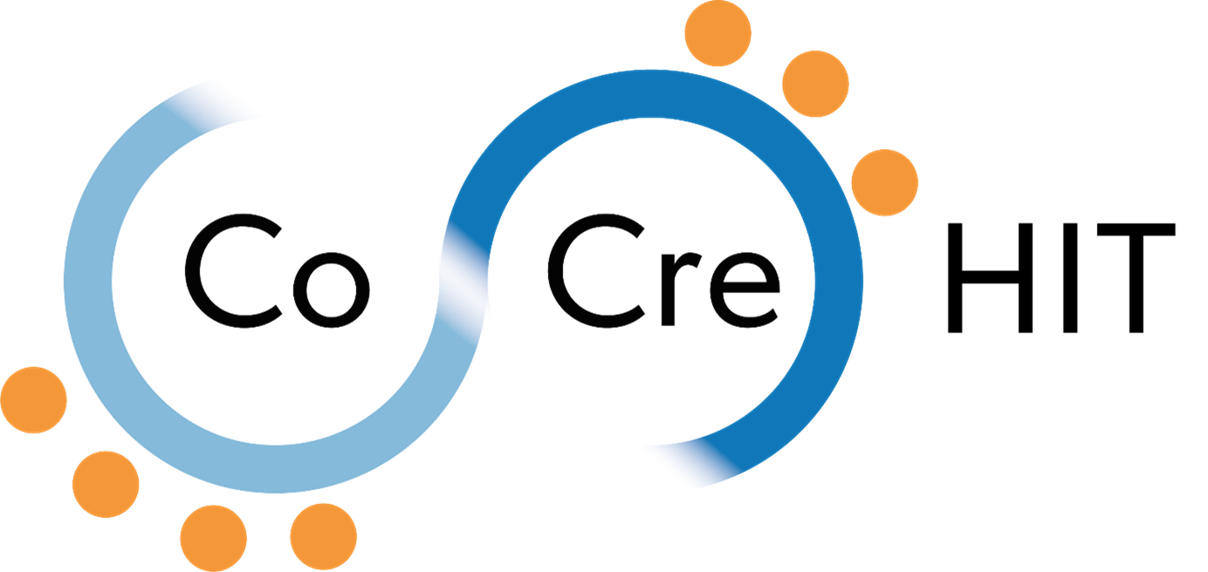 The project "CoCre-HIT: Co-Creation and Sustainable Participation in the Development of Hybrid Health IT", funded by the German Federal Ministry of Education and Research, supports and advises various projects in the field of "Hybrid interaction systems for maintaining health even in exceptional situations". The goal of the accompanying project CoCre-HIT is to develop a theoretical conceptual framework for co-creative processes and methods that does justice to the diversity and complexity of different practice contexts. The resulting body of expert knowledge enables methods and participation strategies to be aligned with health, quality of life and participation in a context- and target group-sensitive manner. The iterative accompanying process of the joint projects results accordingly in the systematization and further development of theories and methods of co-creation.
Project partners are the University of Applied Sciences Düsseldorf, the interdisciplinary research institute "Health, Aging and Technology" at the University of Applied Sciences Zittau/Görlitz, the University of Applied Sciences Ravensburg-Weingarten, the Bavarian Center for Nursing Digital at the University of Applied Sciences Kempten, the SIBIS Institute for Social Research and Project Consulting GmbH and the Fraunhofer Institute for Applied Information Technology. The North Rhine-Westphalia State Center for Health is available as an associated partner. In addition, the Hühnergötter agency is providing support in the development of creative workshop formats. The project duration is three years: 01.11.2021 – 31.10.2024.
Further information:
https://www.uni-siegen.de/start/news/forschungsnews/961971.html
https://www.interaktive-technologien.de/projekte/cocre-hit
The Cooperative Creation of User Autonomy in the Context of the Ageing Society
Based on a participatory research approach, the sub-project of the Collaborative Research Centre "Media of Cooperation" examines and designs, together with older people and other actors in the social space, socio-technical infrastructures that are designed to strengthen the autonomy and social participation of older people. The sub-project thus develops a conceptual advancement of the practice-theoretically based design concepts "Design Case Studies" and Infrastructuring for innovative, participatory modes of co-production of age-related technologies.
The second funding phase addresses the IT-supported co-production of social participation of older people in complex care situations under a broader understanding of care in caring communities.
For the co-production of socio-technical infrastructures in caring communities will be investigated:
How care for people in complex life situations can be successfully provided under an expanded concept of care,
How care participants, care technology and care discourses co-create each other both locally and nationally and
How in these contexts supporting appropriation and participation infrastructures can be co-produced.
Further information: https://www.mediacoop.uni-siegen.de/en/projekte/a05/
Past projects
Active City Innovation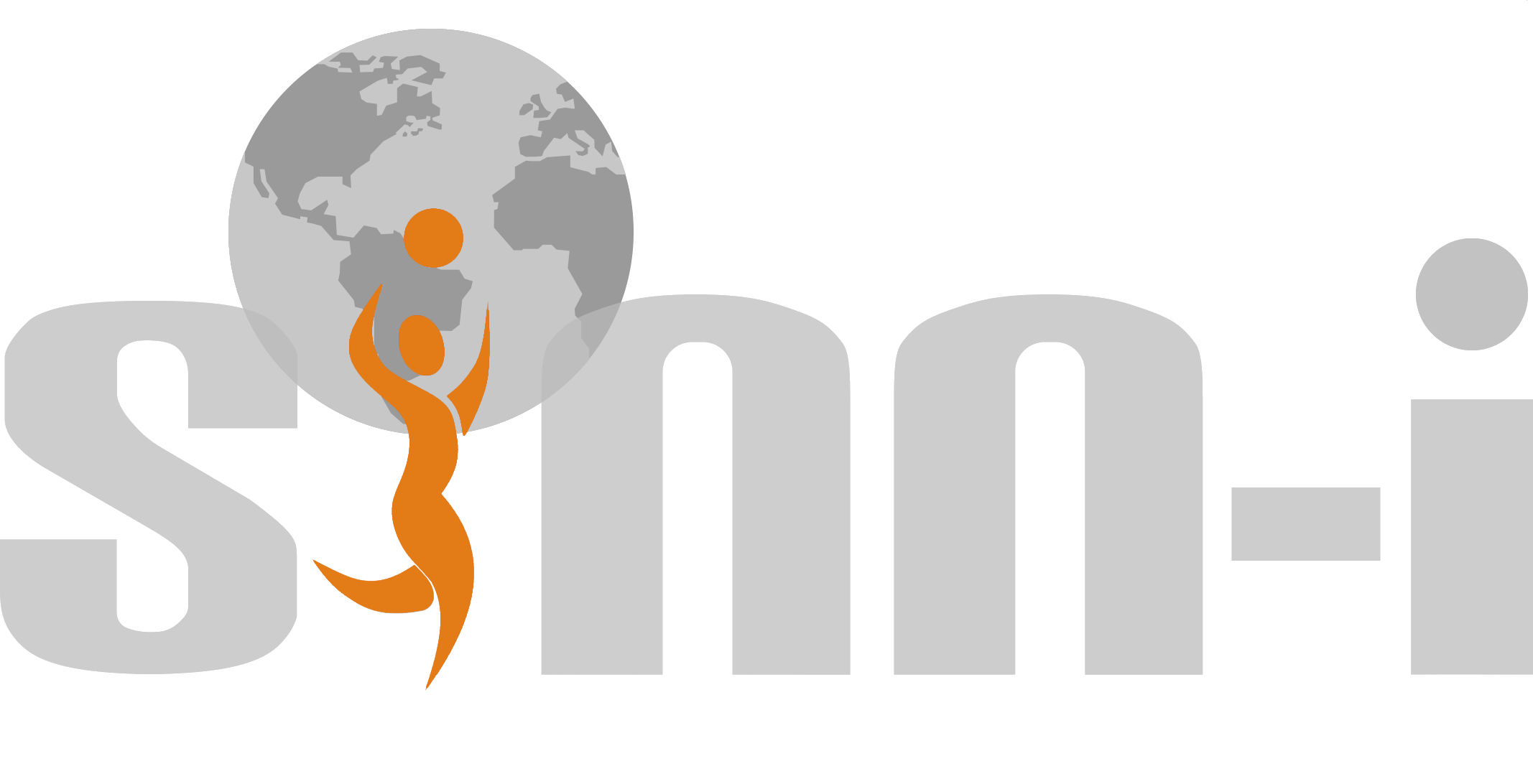 The University of Siegen would like to motivate citizens of the city of Siegen to (jointly) dance and move in an experimental scenario with the focus on "dance and the joy of movement in public space" with the help of technical everyday solutions in public space. Experiences and results of this scenario and the developed applications will be made available to the project "Active City Innovation", which aims at the development of an applicable guideline for the development of active cities. Active cities try to increase the movement and well-being of citizens through innovative concepts and thus improve the quality of life.
"Active City Innovation" (ACI) is a sub-project of the large international sports innovation network project (SINN-I), which aims to promote innovations in the areas of exercise, health and joie de vivre and enjoyment of movement worldwide.
Further information about ACI and SINN-I:
https://www.sinn.international/
IDES kmu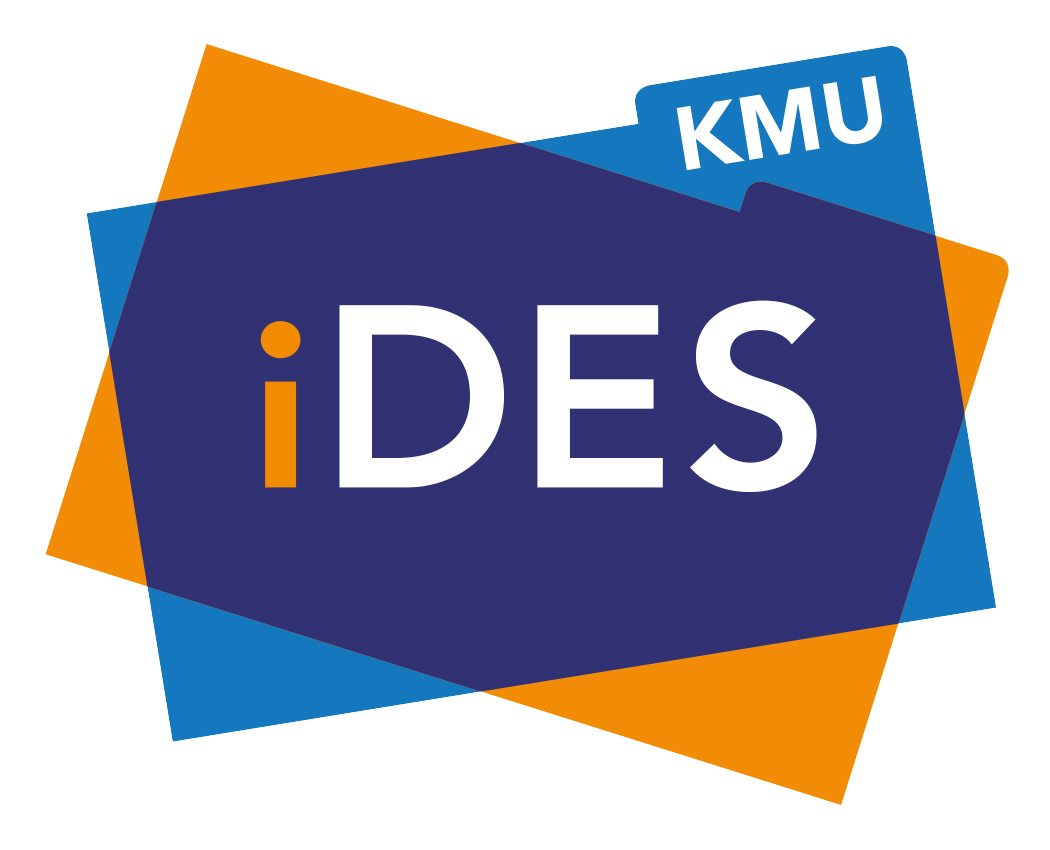 "Inklusive DMS / ECMS und Branchensoftware in KMU" in short iDES kmu refers to the new research project of the University of Siegen in cooperation with the Blinden- & Sehbehindertenverein Hamburg e.V. (Blind and Visually Impaired Association Hamburg). (BSVH) and the service company for program and data migration HAVI Solutions. The research focuses on the accessibility of document management systems, enterprise content management systems and industry software at the workplace in small and medium-sized enterprises for people with visual impairments. In cooperation with companies and affected employees, concrete restrictions of accessibility at workplaces are to be determined. The project started in May 2019 with a funding period of three years (2019 to 2022).
Research goals
Analysis of barriers and potentials & development of a DMS sample workplace
Practical knowledge of barrier-free DMS and ECMS at user, developer and management level
Long-term anchoring: know-how, qualifications and communication
Project website: www.projekt-ideskmu.de
ACCESS (European Union, BMBF)

ACCESS is dedicated to digital literacy; it provides socially embedded learning opportunities for older persons with low technical skills in order to enable them to get in touch with modern technology and find meaningful ways for its every-day use. By this, the project aims at overcoming a general lack of attention to later life learning which is at stake in many countries. This is all the more important as today a multitude of digital media and new technologies exist to support older persons' wellbeing and enrich their every-day lives. However, seniors face a multitude of obstacles and hindrances when taking on these modern technologies. ACCESS puts a focus on learning processes as one solution to tackle these challenges.
We will examine different local settings of formal learning (such as adapted internet courses), as well as informal and non-formal learning opportunities (such community-based come-togethers, seniors learn together with and from seniors, inter-generational interactions). Each of the five participating countries Austria, Finland, Germany, Italy and Japan will bring a genuine expertise and focus in the project, so that learning will be examined from a holistic perspective.
Research objectives:
ACCESS
researches, implements and evaluates new forms of socially embedded learning opportunities for older adults with low technical skills
identifies ways to improve digital literacy in terms of Internet skills and the everyday use of assistive technologies among older people.
aims to promote a new learning culture for later learning.
Further information: https://www.wineme.uni-siegen.de/projekte/access/
Project-Webseite: http://access.wineme.fb5.uni-siegen.de/
CareComLabs
New research project in cooperation with the research institute of the Zurich Careum University of Health: "CareComLabs: Innovative Home Care Models for People with Comprehensive Care Needs: Caring Community Living Labs". Ass.-Prof. Dr. Claudia Müller, together with her colleague and Swiss project leader Dr. Heidi Kaspar, was able to win the tender for the Swiss National Research Programme 74 "Health Care" with the joint research proposal. The CareComLabs project researches and implements innovative and community-based care models for long-term care at home. The project will be funded with 375,000 EUR over three years and will start on February 1, 2019.
Further information:
http://www.uni-siegen.de/start/news/oeffentlichkeit/845818.html
https://www.careum.ch/-/neues-snf-projekt
Hilfe, Rat & Tat für Mieterinnen und Mieter
The University of Siegen examines potentials of new media for neighborhoods in cooperation with the WGS Wohnungs- und Siedlungs-GmbH and the WohnBund-Beratung NRW GmbH. Together with the renters of the WGS apartments in Dortmund new IT-assisted opportunities designed and examined, which pursue the goals of social participation, self-determination and independence of the older renters, and furthermore should lead to the rise of the community spirit.
Above all, but not only for older people, opportunities should be created to learn more about what their community live offers, to foster friendships and neighbor relationships and support the exchange with their immediate environment. The focus is set on the examination of support opportunities of informal neighborhood helping networks.
Further information: http://inclusive-aging.wineme.fb5.uni-siegen.de/index.php/de/projekte/hilfe-rat-und-tat
Cognitive Village/ Networked Village – Adaptive learners, technical everyday companions in ageing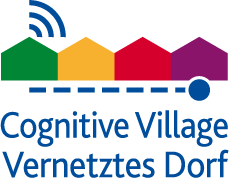 The Cooperative project aims at the goal to connect learning and mobile technical solutions with existing individual living structures of older people and their social network (Cognitive Village). They should help the older people to an easier access to support in their local environment, so that they can still live autonomous to a great extent in spite of mental and physical deficits.
These solutions should be kept simple to increase the technical, economic and political chance of realization. The perspective of the user as an older person and the social networks as well as further stakeholders, which are relevant for the care in the close environment, participatory design approaches secure an everyday live embedding and matching of the technical solutions. The solutions will be embedded in two different apartments and living complexes (section of a city and village) to identify the effects of the living environment on the technical solutions.
Further information: http://cognitive-village.de/
Social Display

The project Social Display includes the design of a large-format display for in-patient establishments in geriatric care. In the project new communicative, informative and entertainment forms for older people are designed and examined, which support the social participation. The use of participation oriented and empirically supported design methods make a praxis based survey and the addressing of the specific existing needs with the help of new information- and communication technologies possible.
Further information: http://inclusive-aging.wineme.fb5.uni-siegen.de/index.php/de/projekte/socialdisplay-de
Alzheimer Monitoring (AMi) (BMWI 2009-2011)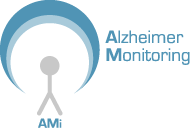 The pilot scheme AMi aims to contribute to better not only the living circumstances of Demenz- and Alzheimer-patients, but also their caring family members and staff members in the establishments of geriatric care. The project partners University of Siegen and the company from Cologne created and used a technical total system on the basis of the newest GPS technology, which allows the location of Demenz-patients at any time.
Further information:
Fostering Social Interactions for a Better Life of the Elderly (FoSIBLE) (BMBF/EU AAL-JP 2009-2012)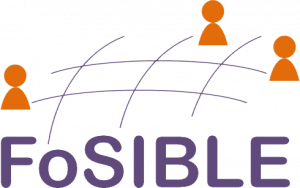 FoSIBLE aims at the well-being and self-esteem of older people by supporting an active life-style to prevent loneliness. FoSIBLE aims at providing bridging spaces to foster social interactions and experiences by acknowledging the diversity of preferences, needs and interests. Fosible will develop a Social TV community platform with game technologies and smart furniture and will provide adapted input devices including gesture recognition fostering social support between peers through virtual communities and entertainment applications.
Further information: http://www.aal-europe.eu/projects/fosible/